Keynote 2: Modulation Techniques based on Analytical Methods for Cascaded H-Bridge Multilevel Converters
---
During the last two decades, power electronic converters have become key enabling technology in very important areas, such as renewable energy and distributed generation, smart grids, transportation, industry, consumer electronics etc.
Power electronics converters are required to fullfil many demanding tasks, but all of them share some basic requirements, including the optimization of energy conversion, high flexibility and low cost, according to the concept of life cycle assessment (LCA). Multilevel Converters (MLC), early proposed for high power, high voltage applications, are gaining popularity and applications at all power levels demonstrating unusual flexibility even at low power. One key point in multilevel converters, is their ability to reduce the harmonic content affecting their input/output currents and voltages.
Their modulation patterns are very often imposed by algorithms consisting of preliminary off-line computations and subsequent real-time application of the precalculated patterns through look up tables. These approaches need large amount of memory space, can reduce precision of commutation angles and are not very flexible in closed loop operations. Analytical methods, instead, offer significant advances: exact problem formulation, easy and effective real-time implementation, capability of selective harmonic elimination or mitigation, possibility to cascade the modulator with the outer control loops. During the speech, after an introduction, some analitycal methods for modulation of MLC will be introduced and discusse in detail, hence, some examples of practical implementation will be reported.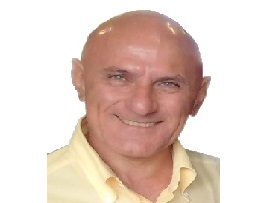 Prof. Carlo Cecati
---
University of L'Aquila, Italy
Carlo Cecati (Fellow, IEEE) (M'90-SM'03'-F'06) received the Dr. Ing. Degree in Electrotechnical Engineering from the University of L'Aquila, L'Aquila, in 1983. Since then, he has been with the same university where he is a Professor of Industrial Electronics and Drives since 2006. From 2015 to 2017, he has been a Qianren Talents Professor with the Harbin Institute of Technology, Harbin, China.
His primarily research interests include power electronics, distributed generation, e-transportation and smart grids. Prof. Cecati has been Co-Editor-in-Chief (2010-2012) and Editor-in-Chief (2013-2015) of the IEEE TRANSACTIONS ON INDUSTRIAL ELECTRONICS. He has been a corecipient of the 2012 and the 2013 Best Paper Award from the IEEE TRANSACTIONS ON INDUSTRIAL INFORMATICS, of the 2012 Best Paper Award from the IEEE INDUSTRIAL ELECTRONICS MAGAZINE and of the 2019 Outstanding Paper Award from the IEEE TRANSACTIONS ON INDUSTRIAL ELECTRONICS.
In 2017 he received the Antony J. Hornfeck Award from the IEEE Industrial Electronics Society, in 2019 received the title of "Commander of the Republic of Italy" from the President of the Republic of Italy, in 2021 he received the Eugene Mittlemann Achievement Award from the IEEE. He is Chief Technical Officer at DigiPower Ltd., a R&D company active in the field of power electronics.